LogRhythm Next-Gen SIEM

Modernize Your Threat Detection & Response
Intrusions happen, threats emerge—see them when they do and neutralize them fast. Our unified platform will modernize your security operations with big-picture visibility and actionable intelligence.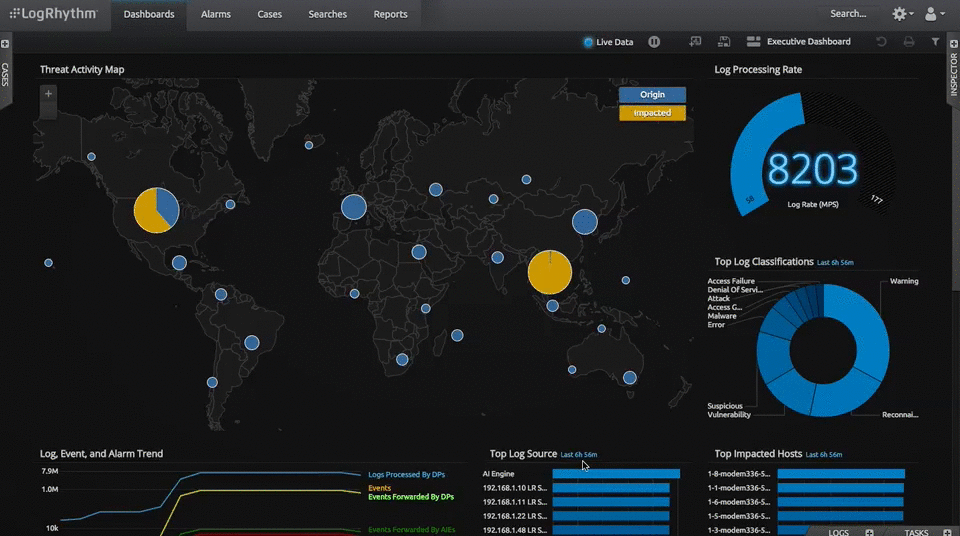 Overview:
When an Intrusion Happens, Speed Matters
Your team has alarm fatigue. Intrusions are being missed. A data breach could be next. Knowing what to investigate—and doing so quickly—is imperative. From detection through response, our SIEM was built for speed. Go faster with LogRhythm.
See Advanced Threats
Detecting advanced threats within your environment requires a data-driven, machine analytics approach. LogRhythm uses machine learning and other techniques to surface advanced threats that might otherwise go unnoticed.
Focus on the Riskiest Threats
Our risk-based-priority algorithm applies risk and threat factors to automatically qualify alarms, so your team can spend time working the highest-risk concerns instead of being lost in the weeds.
Search with Power & Precision
Find what you're seeking with targeted searches that use contextual or unstructured criteria for precise results. Whether you're hunting for threats or investigating an incident, our analysis tools help you to fly through data and quickly arrive at answers.
Implement Security Analytics Rapidly
Developed by our LogRhythm Labs team, pre-packaged threat detection and compliance modules help you to accelerate adoption and use of advanced security analytics.
Orchestrate and Automate Incident Response
Kill threats quickly and avoid data breaches by automating your investigation and response processes with our embedded case and security incident management facility. Save time and respond faster with pre-staged SmartResponse™ investigatory actions and incident response remediation.
Features:
Accelerate Your Threat Management Workflow
Your team is struggling to keep up. Your security operation needs to be more efficient. LogRhythm is the only SIEM designed to support the end-to-end threat detection and response workflow—what we call Threat Lifecycle Management™. Realize streamlined operations and lower total cost of ownership with our unified platform.

Focus on the Threats, Not the Tools
To kill advanced threats, you need automation and integrated workflow. Don't waste time maintaining a collection of disparate tools. Detect and respond faster with our integrated next-gen capabilities.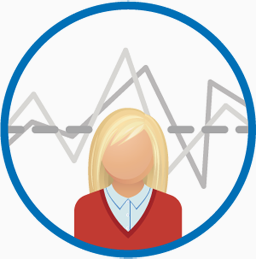 Automated Machine Analytics
AI Engine™ continuously analyzes all collected security events and forensic data. Teams are delivered precise, real-time intelligence into risk-prioritized threats.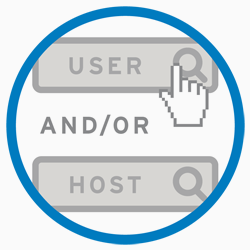 High-Performance Log Management
Efficiently process and index terabytes of log data daily. Instantly access contextualized log and machine data in support of investigations. Structured and unstructured search provide simple and sophisticated analysis at your fingertips. Learn more about Next-Gen Log Management.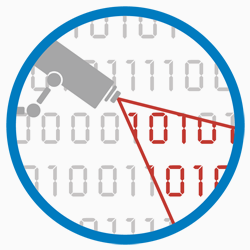 Network and Endpoint Monitoring
Get deep visibility into endpoint and network activity with integrated forensic sensors. You'll be able to easily see behavioral anomalies and better enable incident responders. Learn more about Network Monitoring and Endpoint Monitoring.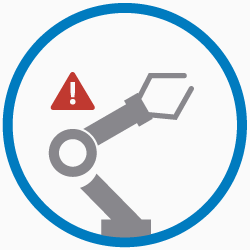 SmartResponse Automation Framework
Centrally execute pre-staged actions that automate investigatory tasks and incident response remediation. Learn more about SmartResponse.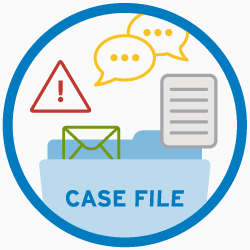 Case and Security Incident Management
Be sure that high-risk threats don't slip through the cracks with integrated workflow and collaboration tools that centrally manage and track investigations and incidents. Learn more about Case Management.
Pricing Notes:
Pricing and product availability subject to change without notice.